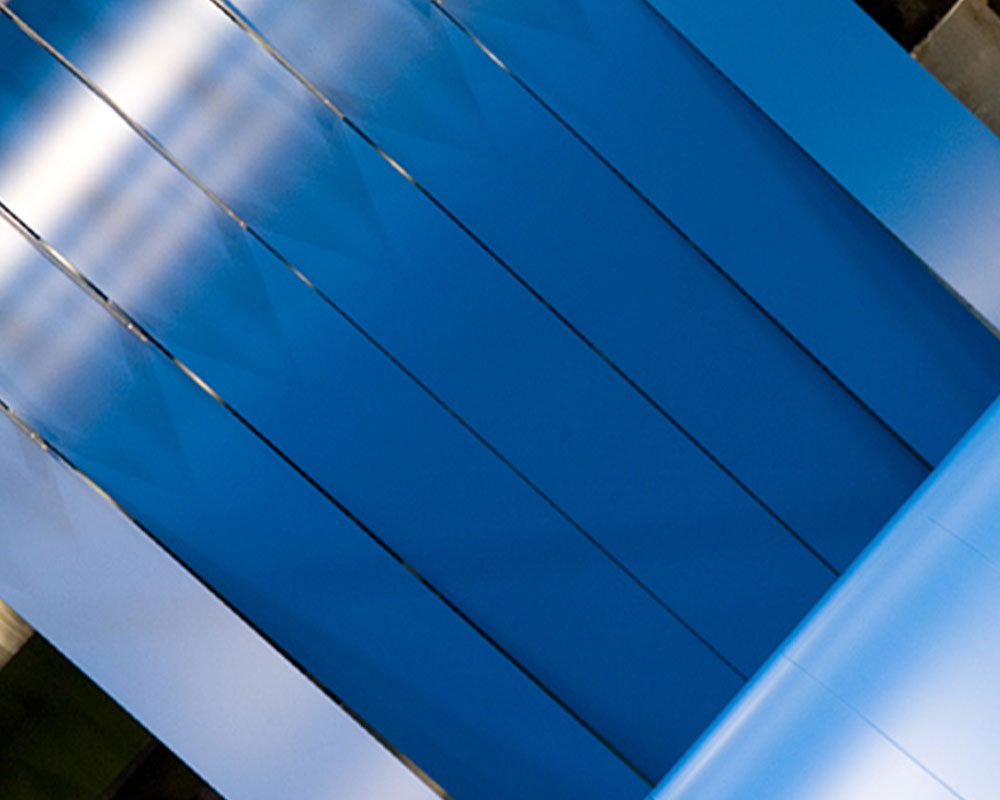 Coated Sheet Metal
For the absolute best rust protection, it is possible to coat hot dip galvanized, Magizinc or Aluzinc coated sheet metal. Yet, rust protection may not be the reason for choosing a coated material.
In some cases it may be economical to purchase pre-coated sheet metal to save time and money. Why powder coat afterwards when you can purchase material that is the right color directly from your supplier?
Pre-coated sheet metal is available in several different grades. It can be purchased in any color.
Contact us for more information and we will tailor your order based on your needs.