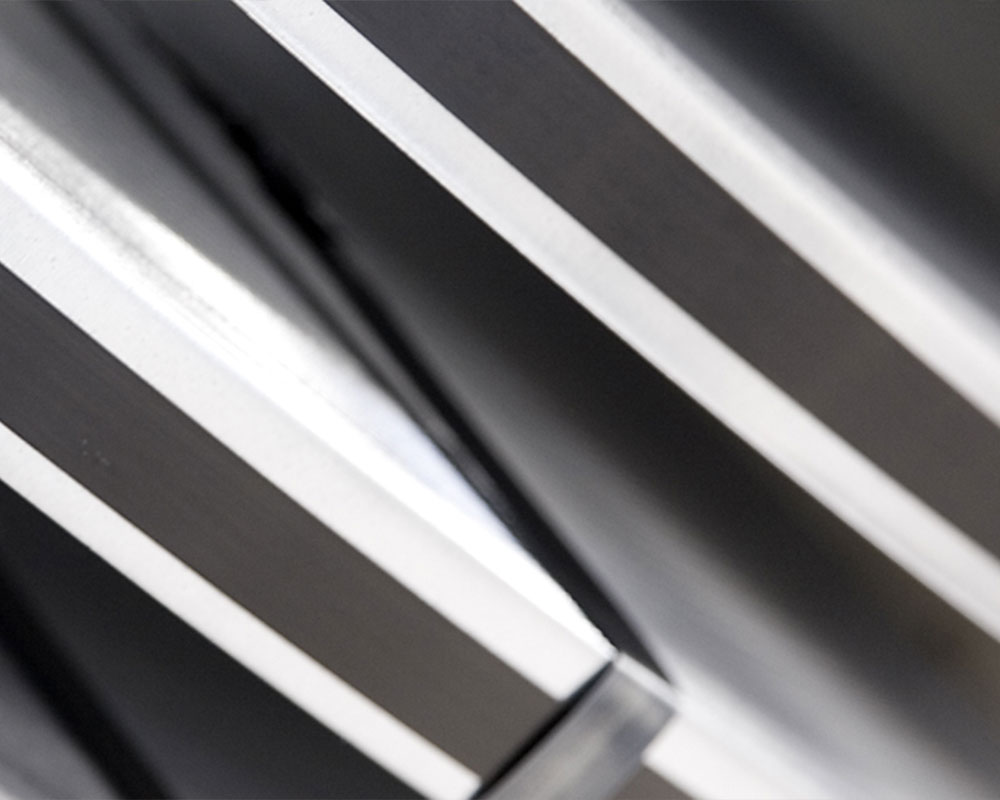 Magizinc
If your require better rust resistance than traditionally hot dip galvanized material can offer and you need a cheaper alternative to Aluzinc, Magizinc may be a good alternative. By adding a small amount of aluminium and magnesium to zinc, the zinc layer on the sheet can be reduced by half and still retain rust protection. You can even use Magizinc in other more aggressive environments than what traditional galvanized materials can tolerate.
Besides substantial rust protection, Magizinc has a hard surface which makes Magizinc more scratch resistant than traditional hot dip galvanized materials. Thanks to its hard surface, Magizinc makes less of a mess in the tools.
Magizinc is sold in thicknesses from 0.4 – 2.0 mm.
Mild Steel

EN 10346

Yield Strength Re
N/mm2

Ultimate Tensile Strength Rm
N/mm2

Elongation A80 min. %

DX51D+ZMA

140-

270-500

22

DX52D+ZMA

140-300

270-420

26

DX53D+ZMA

140-260

270-380

30

DX54D+ZMA

140-220

270-350

36

DX56D+ZMA

120-180

270-350

39

.

Structural Steel

EN 10346

Yield Strength Re min. N/mm2

Ultimate Tensile Strength Rm min. N/mm2

Elongation A80 min. %

S220GD+ZMA

220

300

20

S250GD+ZMA

250

330

19

S280GD+ZMA

280

360

18

S320GD+ZMA

320

390

17

S350GD+ZMA

350

420

16

.

High-strength Microalloyed Steel

EN 10346

Yield Strength Re
N/mm2

Ultimate Tensile Strength Rm min. N/mm2

Elongation A80 min. %

HX220LAD+ZMA

220-300

320-400

29

HX260LAD+ZMA

260-330

350-430

26

HX300LAD+ZMA

300-380

400-480

23

HX340LAD+ZMA

340-420

410-510

21

HX380LAD+ZMA

380-480

440-560

19

HX420LAD+ZMA

420-520

470-590

17